Jo, Youngheun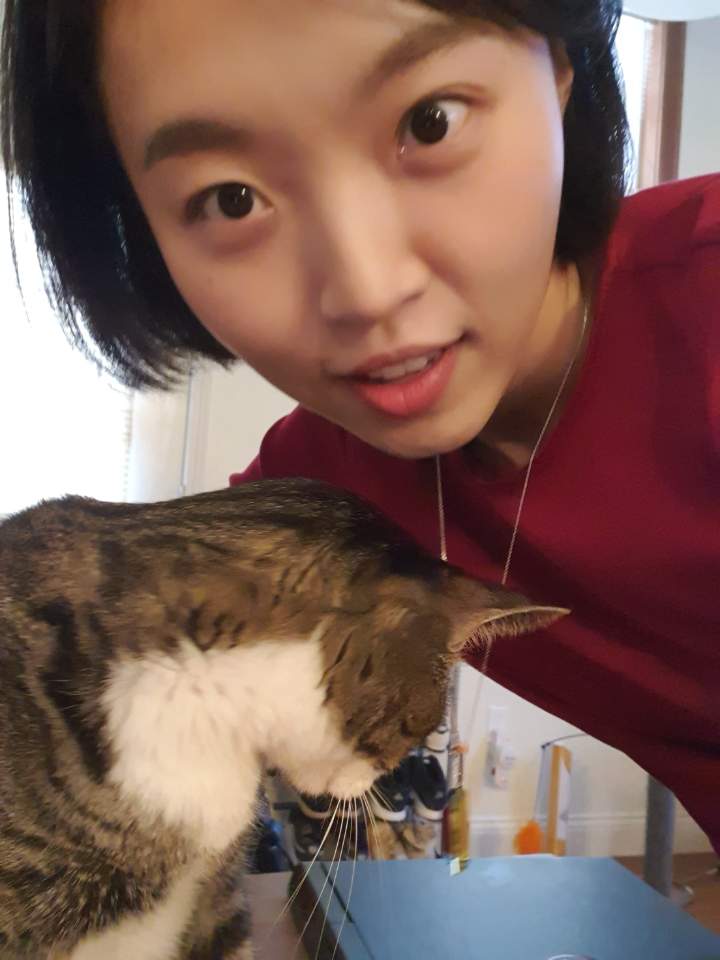 Hi. I'm Jo and I research brain networks.
I am a member of the BNBL run by prof. Rick Betzel at Indiana University - Bloomington. Presently, I am working on idiosyncratic features of the human brain network and network modularity in varying fMRI datasets and neuropsychological conditions. I am also interested in the brain's developing network architecture and applying network science approaches to understanding the human brain.
Academic background I finished my B.Sc. in Biology and B.Eng in Biotechnology at Sogang University (Magna cum Laude). Led by my interest in the brain and behavior, I flew to London to study neuroscience with prof. Marco Catani at King's College London (Meritus). My master's thesis was on the structural connectivity of the visual occipital fasciculus and it's potential influence in human language abilities. I am now based at Indiana University - Bloomington (FA2019 - present) in the Psychological and Brain Sciences Department with my research focus on computational and cognitive neuroscience.
Facts about me? (a) I enjoy cooking and traveling (b) My handsome cat - Hoochu - was adopted from an animal shelter (c) I used to play competitive badminton (and I still enjoy playing) (d) Favorite genre of movies: horror (i.e. Dark Water) and drama (i.e. Old Boy, Oasis) (e) Favorite genre of games: zombie fps (RE series, Dying Light), indie (Crypt of the Necrodancer)
Publications (* denotes co-first authorship)
Presentations & Talks
Honors and Awards
August 2019 Advanced Computational Neuroscience Network, Workshop Student Travel Grant
2019 - 2024 Indiana University - Bloomington, Arts and Science Graduate Student Scholarship
2012 - 2015 Korea Foundation of Advanced Studies, Undergraduate Scholarship Program
2012 Sogang University, Scholarship of Academic Performance (1/3 Tuition exemption)
2011 Sogang University, Scholarship of Academic Performance (1/3 Tuition exemption)
Teaching
SP2020 Indiana University - Bloomington, Assistant Instructor in K300 Statistics
FA2019 Indiana University - Bloomington, Teaching Assistant in P155 Introduction to Psychological and Brain Sciences
FA2013 Sogang University, Volunteer Tutor in Sogang Light House Program teaching mathematics and english to underprivileged children
Miscellaneous
---